We offer a variety of traditional Thai dishes. We use all fresh ingredients. The dishes can be as mild or as spicy as you prefer.
All dishes can adjusted to your personal preferences, fish, meat or vegetarian.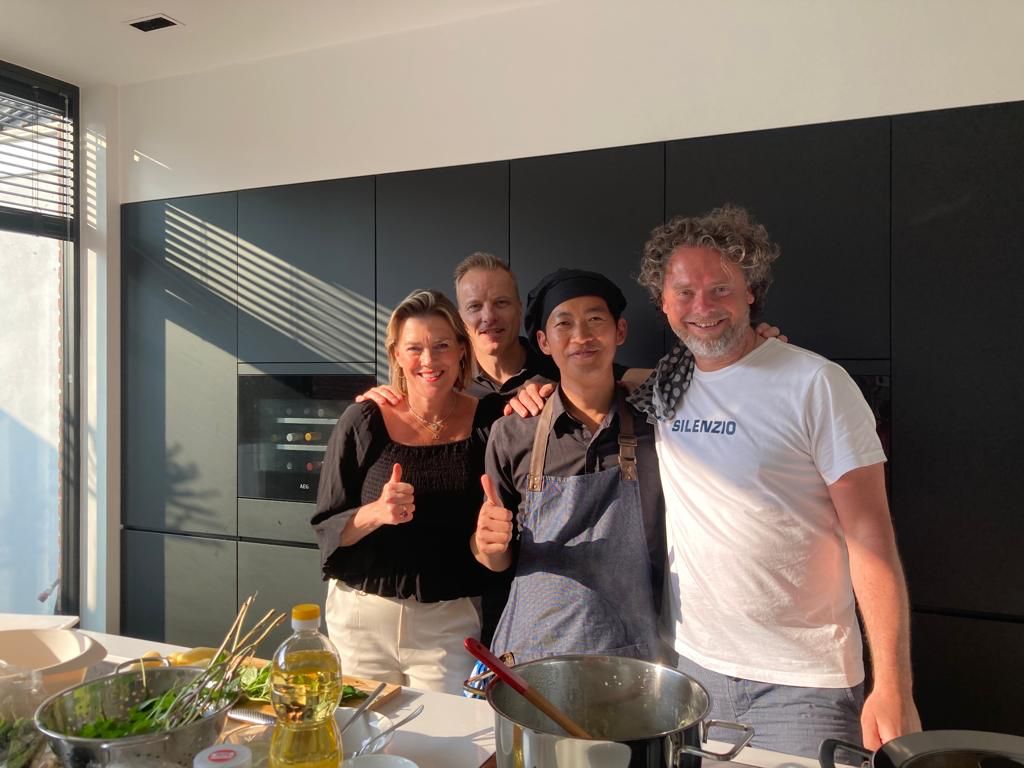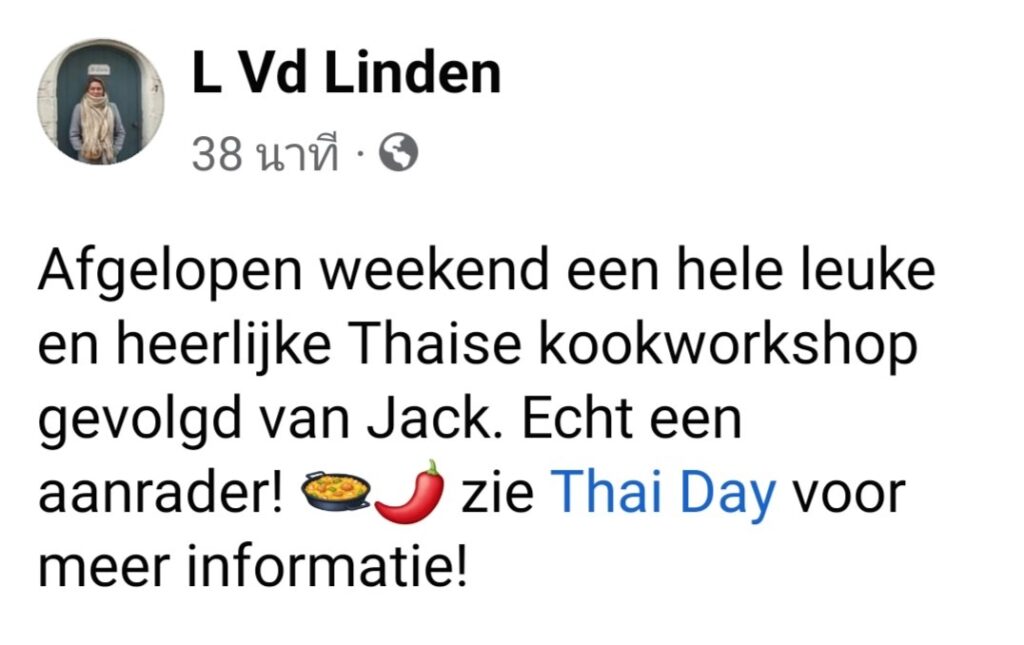 Pad Thai
Pad Thai is one of the most popular and well known dishes. It's a dish that can be
found on almost each street corner in Thailand. A quick and flavorful meal prepared with sticky rice noodles, prawn, tamarind paste, just to name a few ingredients.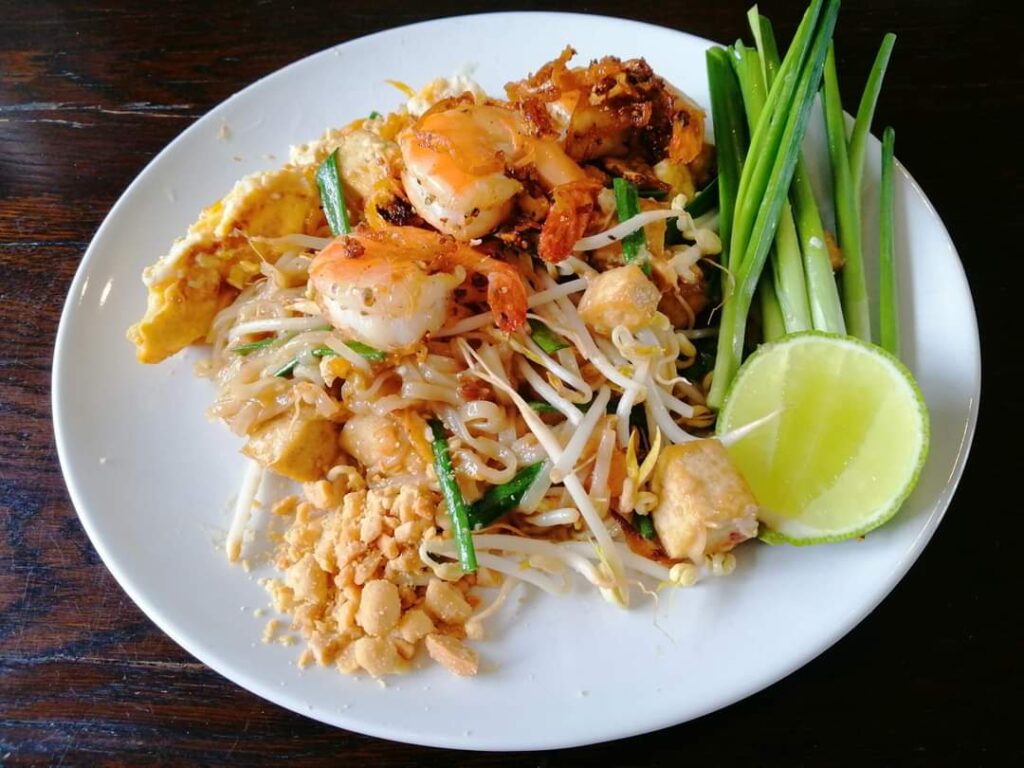 Thai Curry's
The unmistakable smell of a curry can't be left out in a traditional Thai meal. From the mild Masaman curry with potatoes, to the red curry with fresh galanga ginger and red onions.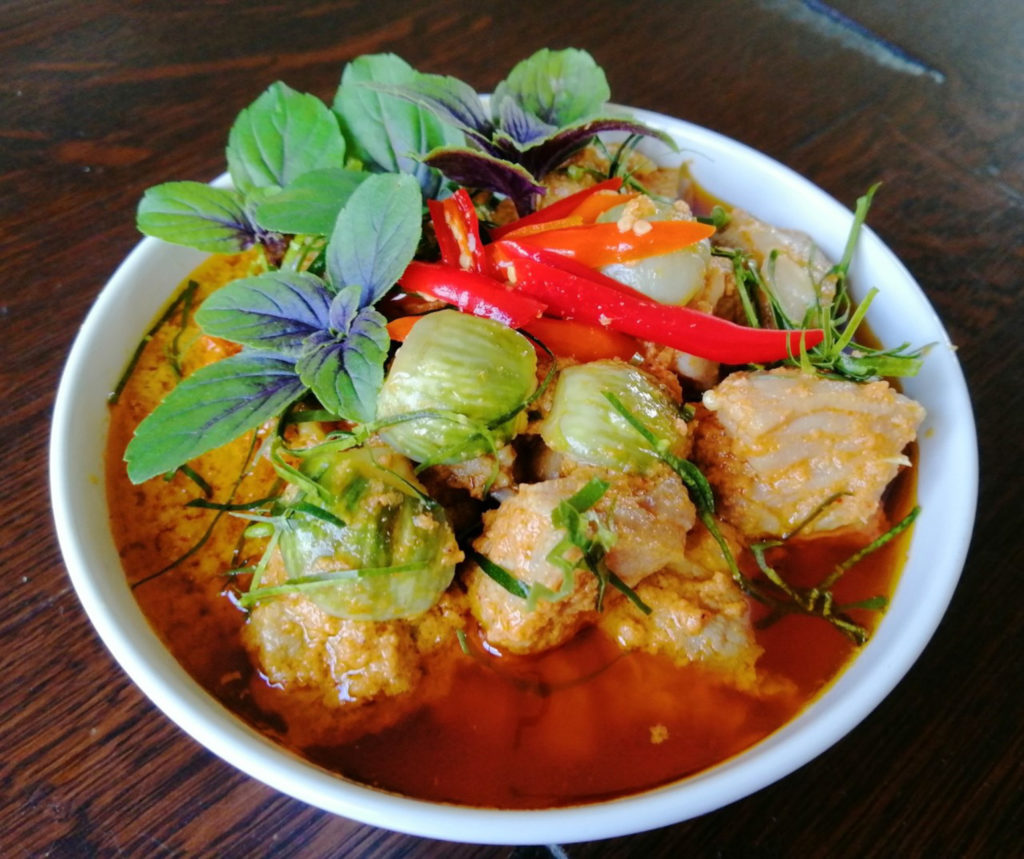 Cumin and coriander seeds give the Panang curry its unique flavor. Unlike red and green curry it only has a small amount of coconut milk.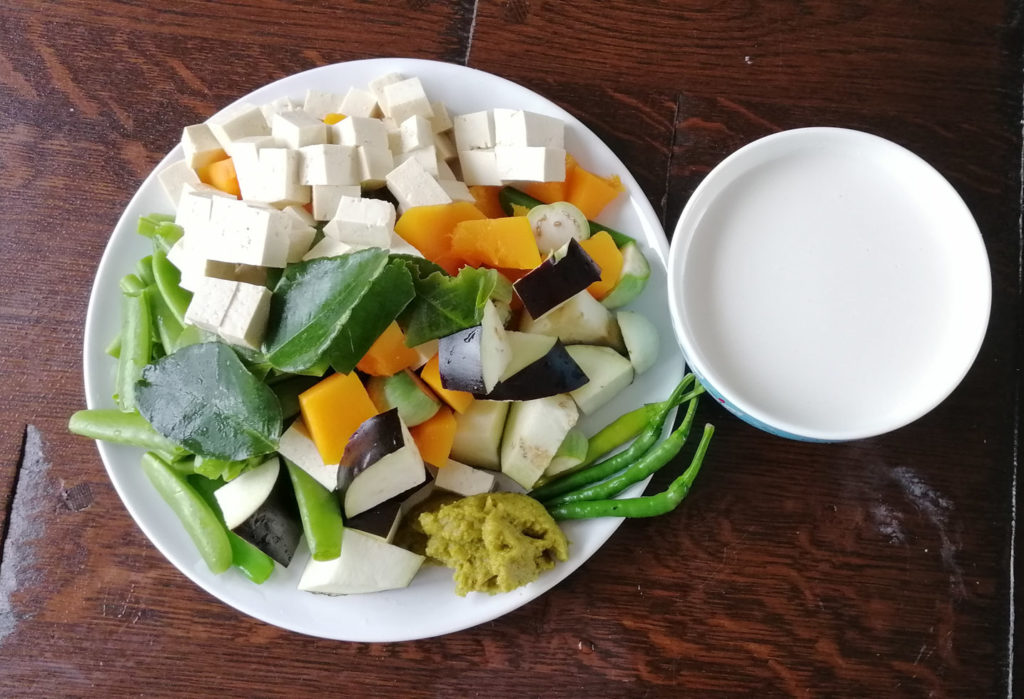 Green curry is recognized by the fresh pumpkin and small egg plants. With its spicy flavor is a curry that is experienced with all of your senses.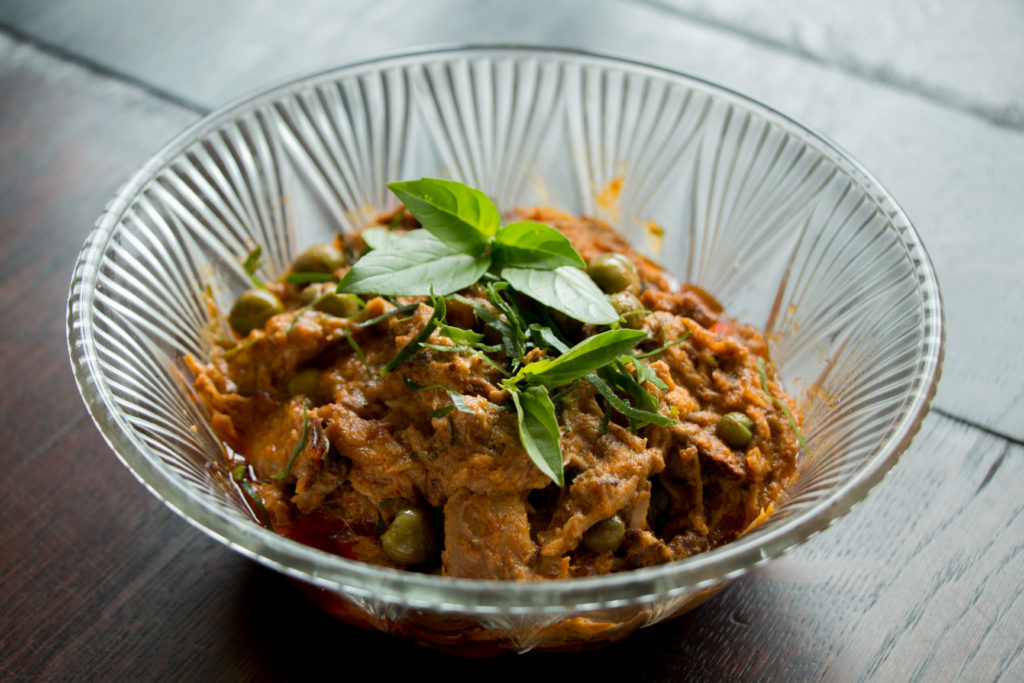 All our meals are prepared with fresh ingredients to give you the authentic Thai taste. Homemade coconut milk from scratch, chili, pumpkin, Thai basil, kaffir lime leaves, green beans, green curry paste and Thai eggplants.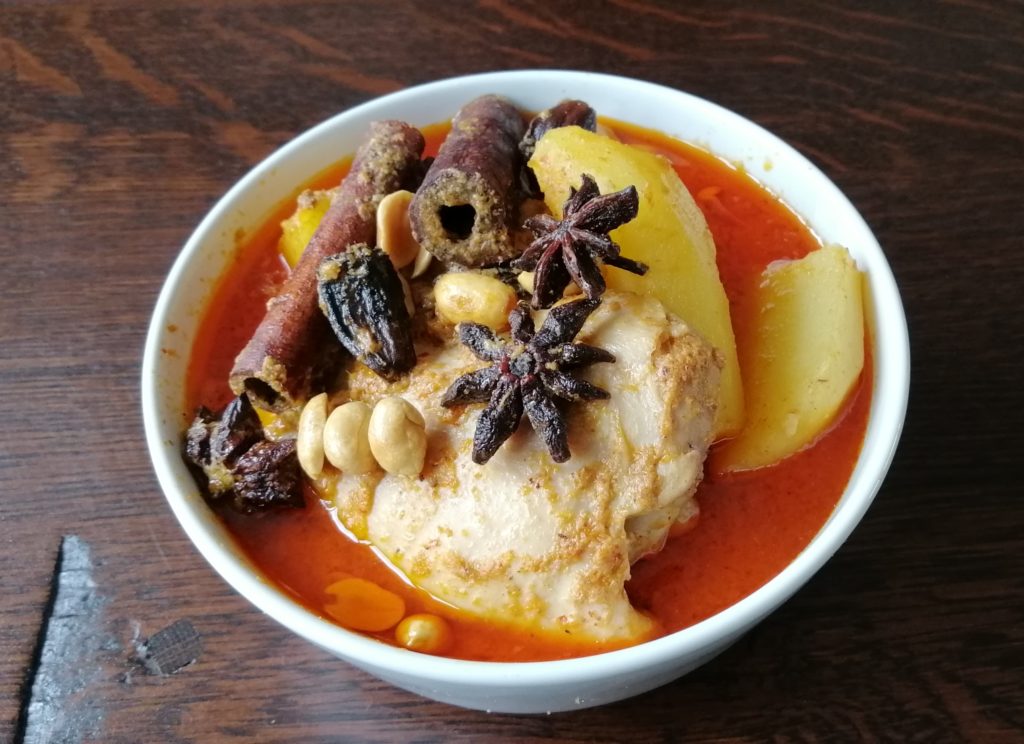 The combination of these ingredients create the unique Thai flavor.
Chicken and Cashew Nut
Crispy chicken stir fried with dried chili pepper, union and cashew nut. It's an explosion of unique flavors.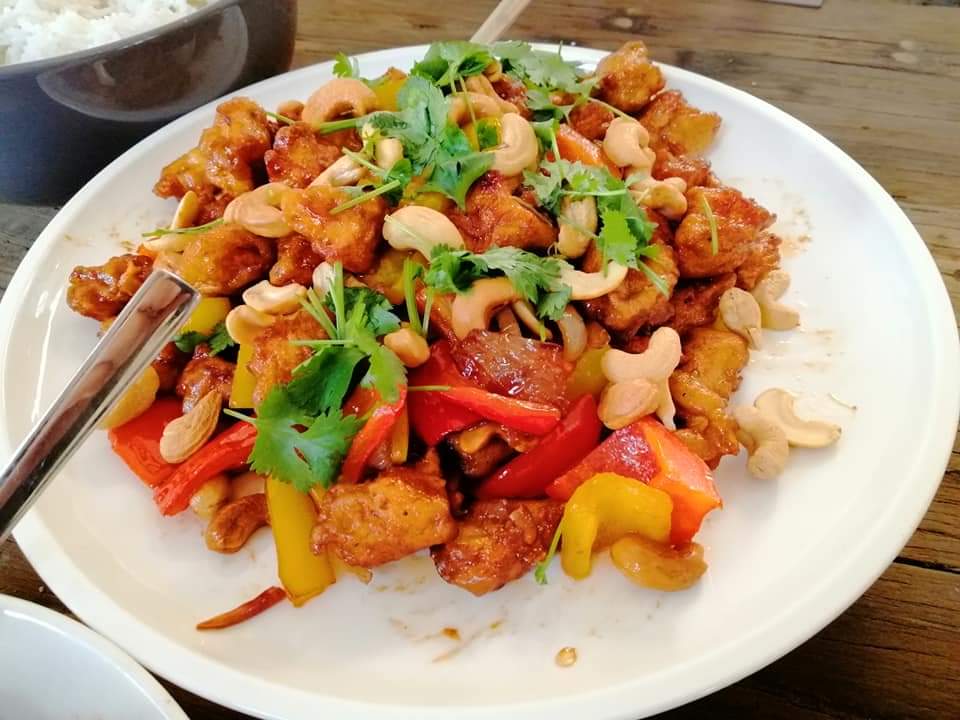 This dish can be made vegetarian – made with tofu.
Chu Chi Fish with red curry paste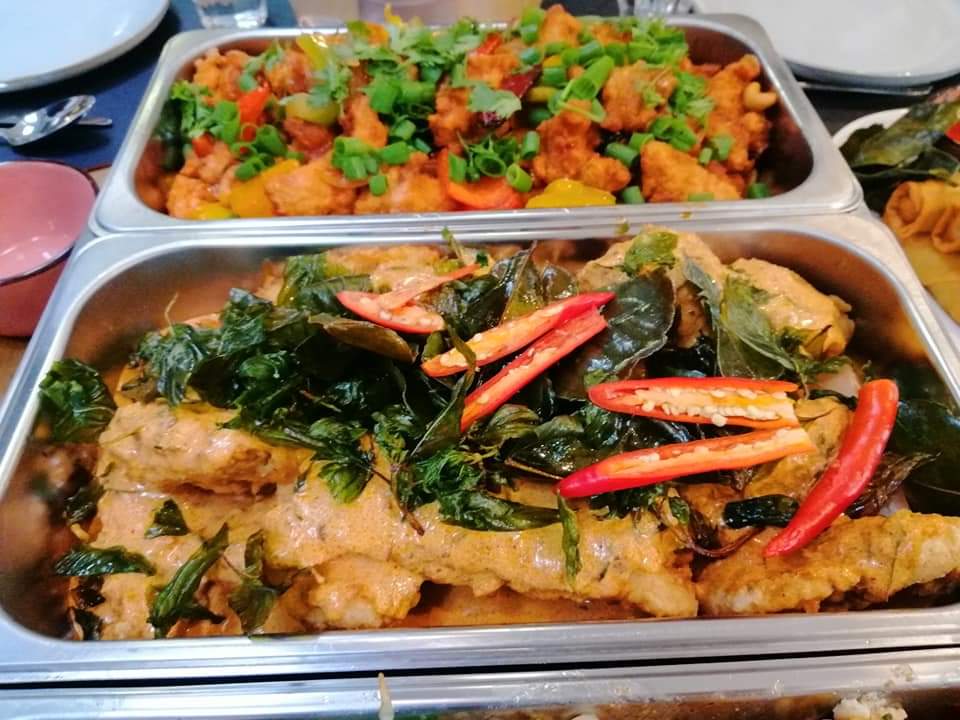 Delicious fried fish within a creamy coconut milk and red curry sauce, topped with fried Thai basil and wild ginger.
Soups
The Thai kitchen is known for its flavorful soups. From spicy Tom Yum to the mild Tom Ka Gai.
Each soup is prepared with fresh lemongrass, kaffir lime leaf and galanga.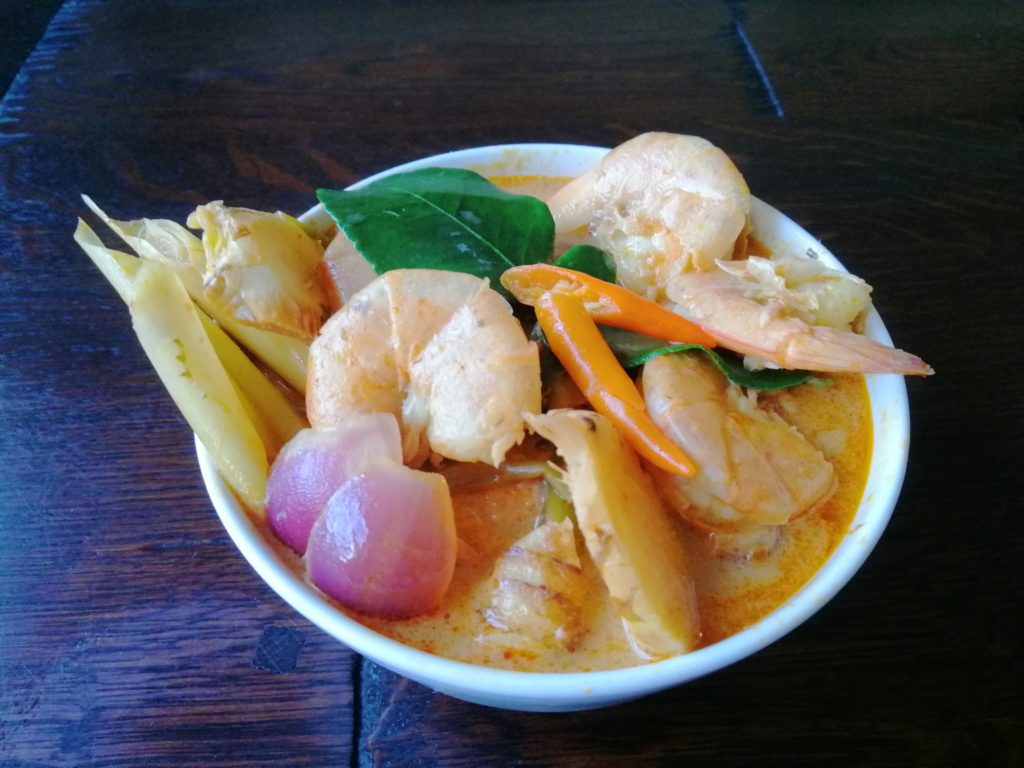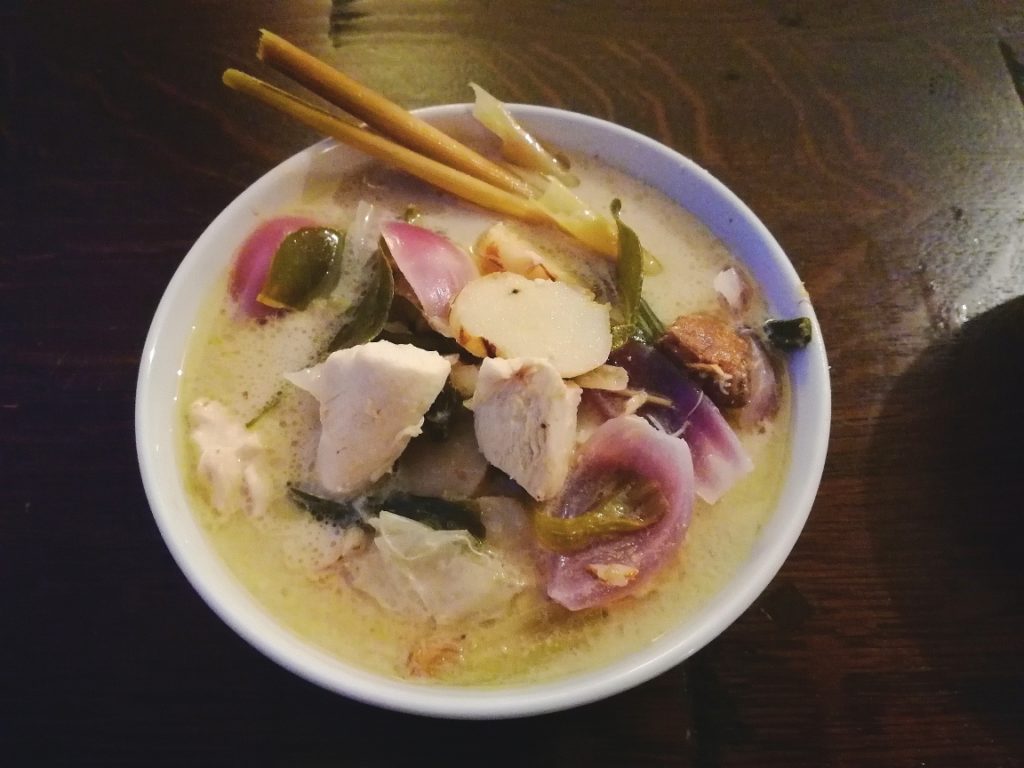 Laab – Spicy Thai Meat Salad
A popular dish among Thai people is Laab, a salad prepared with meat. The salad gets its flavor from the fresh herbs and sauce that goes along with it.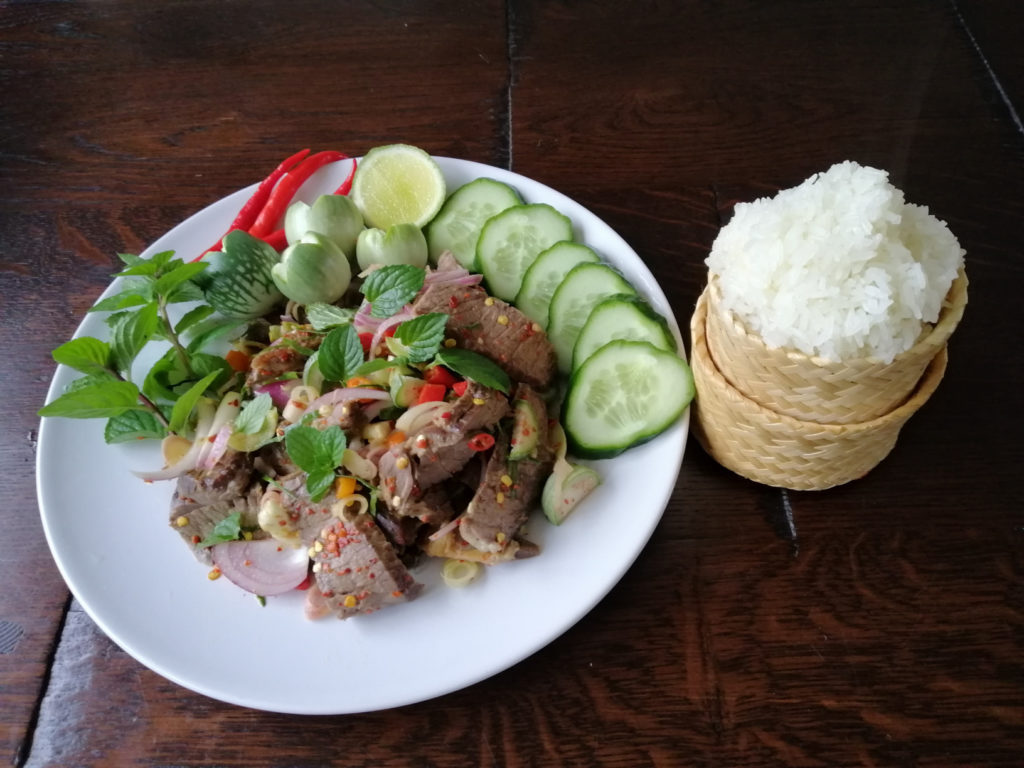 Finger Food
The Thai kitchen also has a lot of small snack like fish cakes, lemongrass pork and meatballs. These are served as a side dish.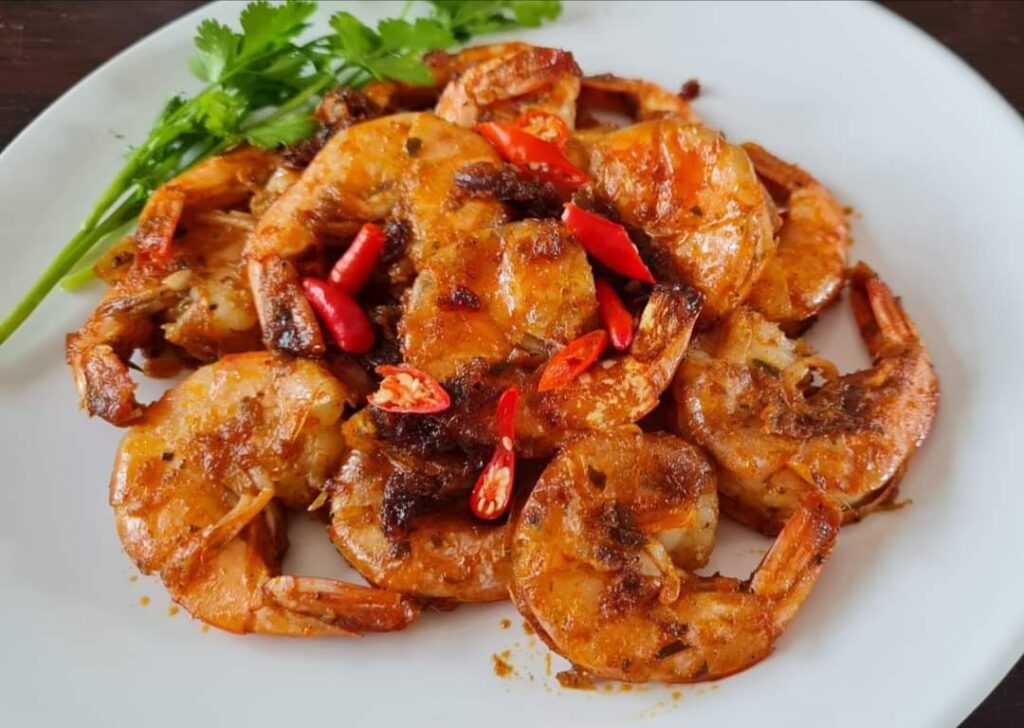 Knoflook gamba's, Thaise stijl met tamarindesaus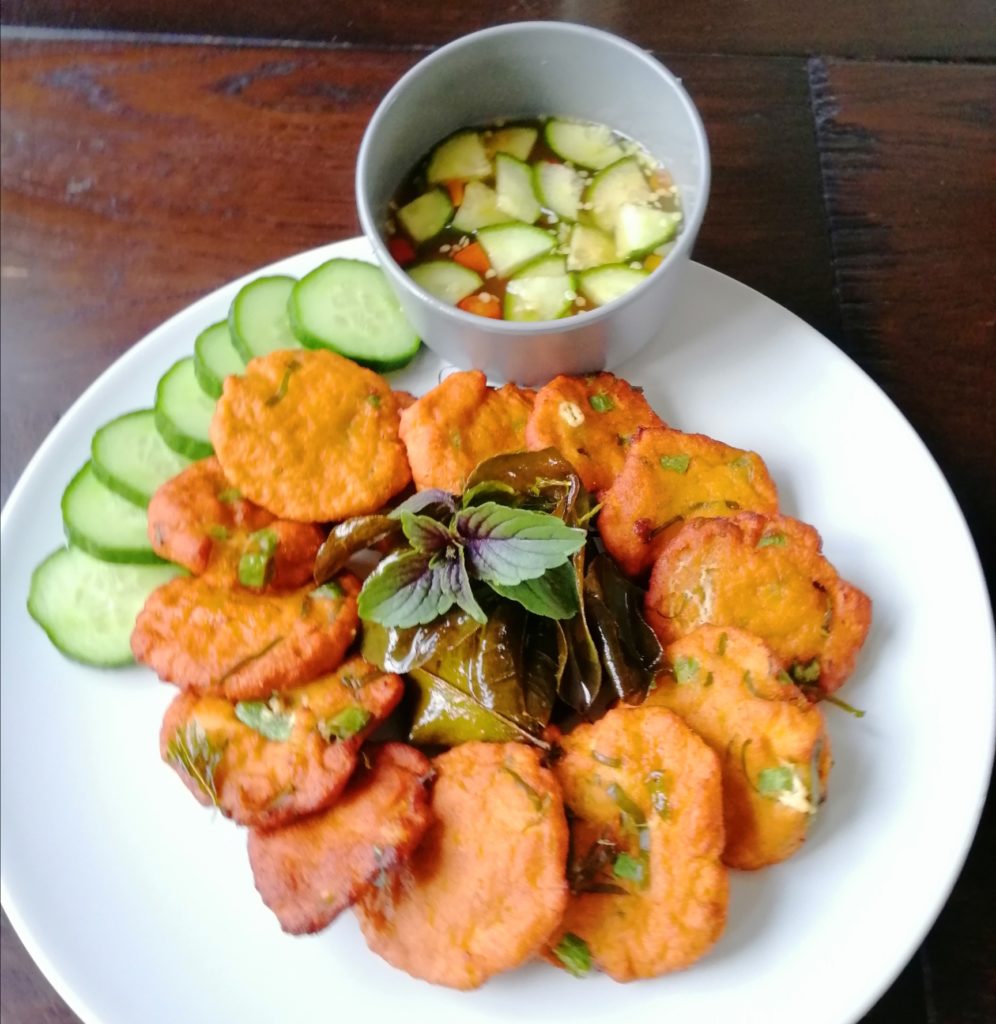 All finger foods are served with a homemade sauce that goes well with the flavors. The sauce served with the fish cakes has a base of vinegar, palm sugar, salt and chili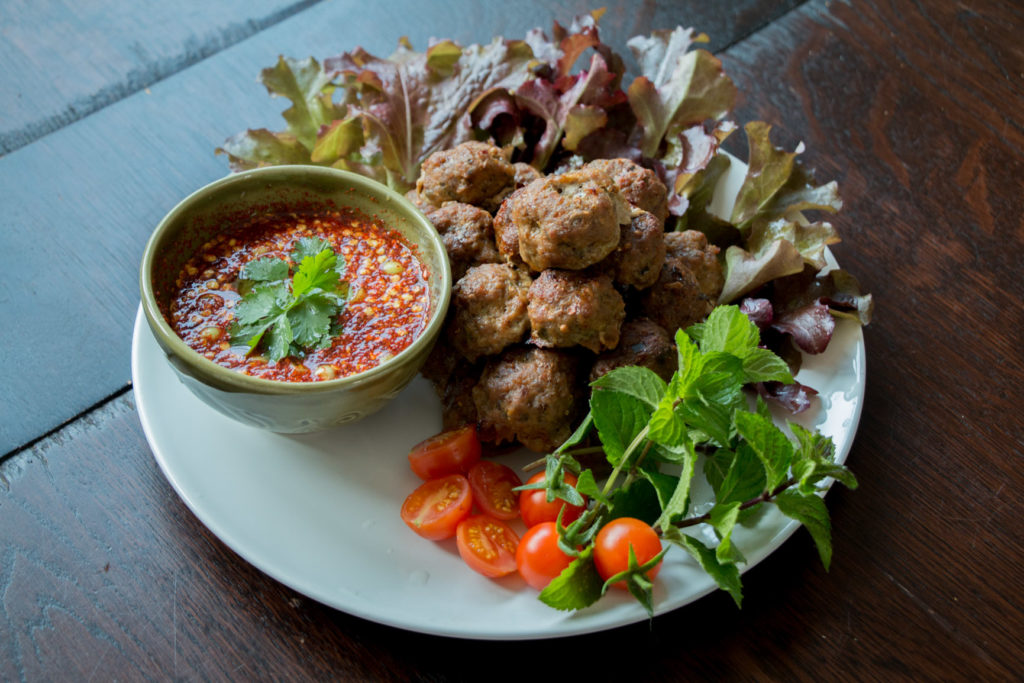 Desert
The main dishes are appealing to the eye but what about the deserts! Thai people are well known for their sweet deserts, mostly with fresh fruit.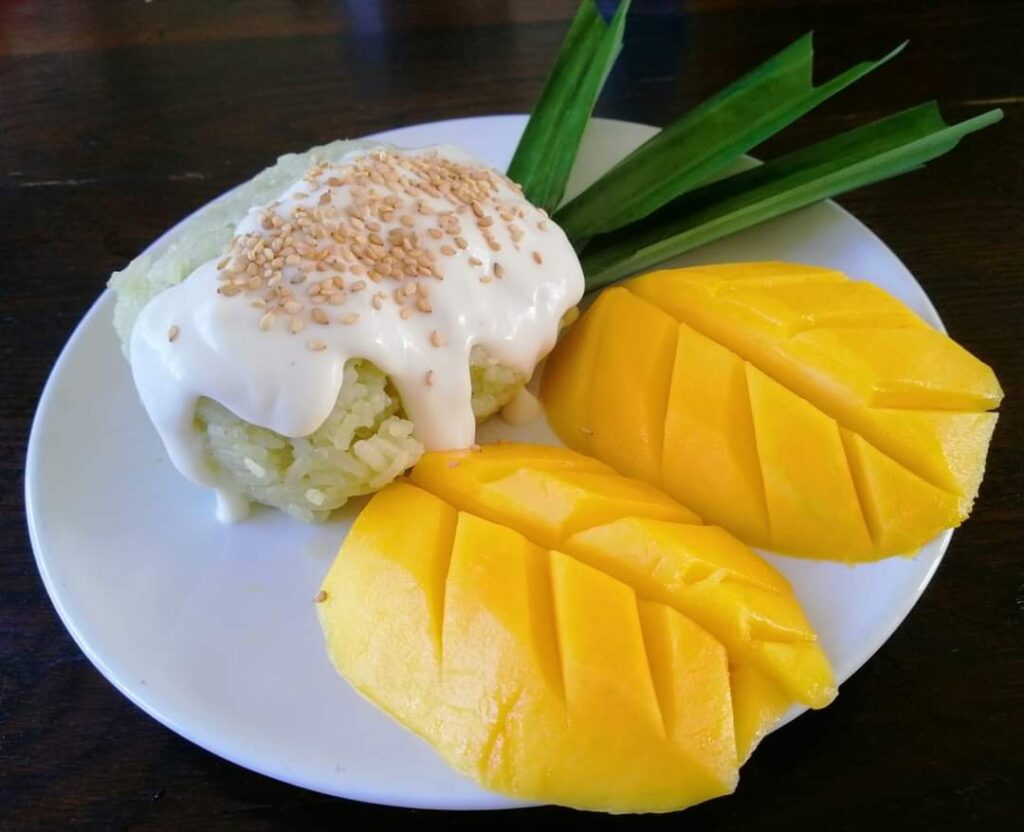 Every Thai Day experience can be adjusted to your personal preferences. Each meal is made from scratch and can be as mild or as spicy as you wish.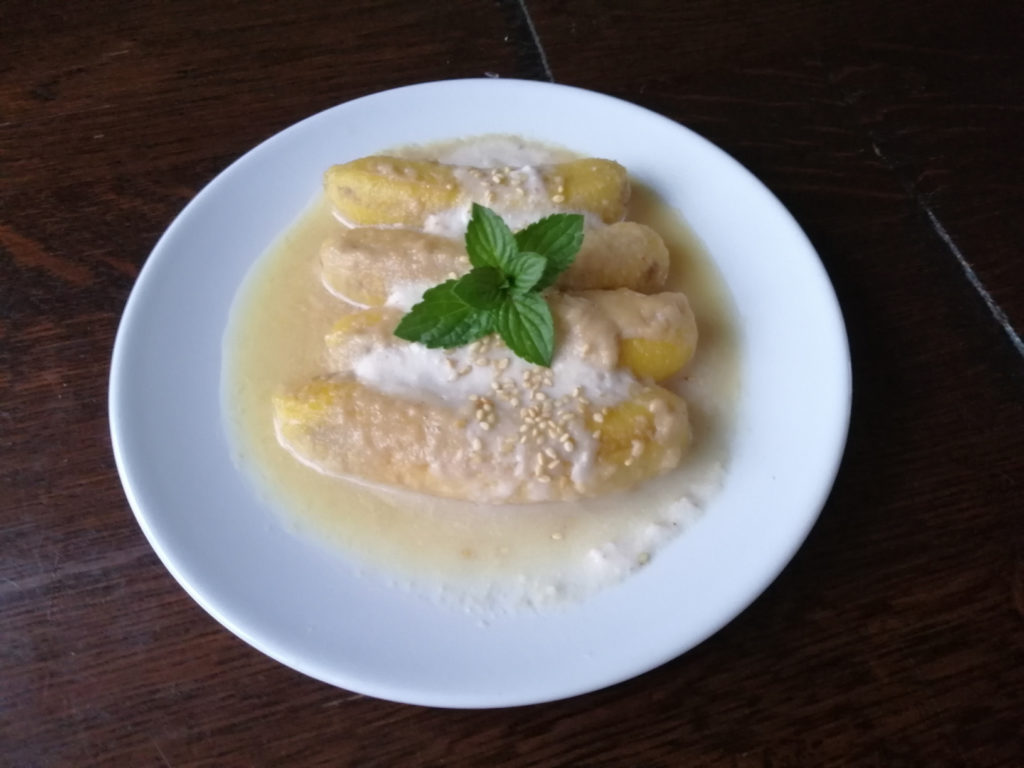 If you have any dietary restrictions or allergies, please inform us.
Packages
Firefly Package

small
Three dishes of choice
€ 100
Monkey Package

medium
Four dishes of choice
€ 120
Elephant Package

large
Half day, five dishes of choice plus dessert
€ 150
*All package are including traveling to your house and tax, calculated for two people.
If you want to get pricing for more people, send us a message and will send you a personalized quotation.
For booking and more information contact us here:
06 57 58 02 58
jack@thaiday.nl